How to Choose The Best Alkaline Water Brands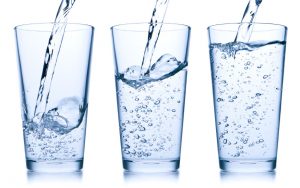 Great! You've decided to try alkaline water but you are having trouble choosing from the many alkaline water brands. There is much to consider when choosing the best alkaline water brand for your personal needs. Below is some information to help you decide which alkaline drinking water is best for you!
Choosing Alkaline Water Brands
Reviews
Most people today rely on reviews to make important purchasing decisions on both brands and products alike. Be sure to research each alkaline drinking water brand carefully in order understand what the consumers are saying.
Testimonials
Do you see any real testimonials in either written or video form about the brands you are thinking about using? It's always good to see a nice mix of "real" customers describing their favorable experience with the product. Additionally, are there any paid or non-paid athletes using the brands you are considering? Knowing there is support behind a product goes a long way in terms of validation.
pH Level
pH can vary amongst drinking water brands. This also holds true with alkaline water brands. Check around the internet to see if anyone has previously tested the pH of the brands you are considering. It may be a good idea to buy some small quantities of a few alkaline water brands to test their pH levels.
Convenience
Alkaline water can now be purchased or made in a variety of ways. There's bottled alkaline water, alkaline concentrate drops & even alkaline sticks that turn water alkaline. Bottled alkaline water and/or concentrate drops are the way to go in my opinion. I use a combination of both bottled form and alkaline concentrate formula. However, I tend to use Alkaline concentrate drops a lot more frequently as they are great for people on the go. You can take them to the gym, office & even on an airplane to instantly make any drink alkaline… not just water!
Taste
Taste is extremely important and can be a strong determining factor in any food or beverage decision making process. Even though, everyone's tastes are different, one thing is the same; if you don't like the taste, you probably wont use again. It's always a good idea to buy some small quantities and try it to see which brand tastes best to you!
About Alka-Pure Alkaline Water 
Alka-Pure's alkaline water and concentrated Go-Paks deliver five essential minerals in pre-chelated form for efficient absorption and use by the body.
Click Here or the images below to learn more about Alka-Pure's alkaline water and concentrated alkaline Go-Paks.